My friend Andy Zull likes to write short stories. Check it out.
My old-school photo websites.
All of the photo albums below were built by hand, and taken from the summer of 2000 up until 2002, when I upgraded the website to this new format. The original sites remain hosted here. The only difference is how they look.
My first trip to India

Check out the 230 pictures of my trip to India in Nov & Dec 2000. It was quite a trip, but only three weeks of holidays. If you've never traveled to a developing country before, your first trip to India might be described as an "explosion to all your senses." One day you think it's the coolest place in the world, the next day you don't even want to get out of bed. It sure caused me to rethink some of things I thought I understood about life. When I went back, I thought I'd visit for a month or two, but I stayed 6 months... and then went back a third time, later that year, and stayed another 2.5 months. You can find photos of my second and third trips in the pictures section.
---
Winnipeg Folk Fest 2000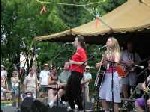 This is the way we used to build websites... by hand, with every page designed and framed in a unique way, with pictures added here and there. I can admit that I spent a *huge* amount of time putting together this folk festival page, with pictures and commentary for the year 2000 Winnipeg Folk Music Festival. But back then I had more free time than I do today. Cool music, crazy parties at night in the camping area, complete with dozens of people playing djembe drums on a hill at 1am. Sometimes I am not sure which I liked better, the folk festival or the parties. Almost no pictures of the parties, as they happened at night. Anyway, check out this picture page, there are nearly 80 pictures online with commentary (well, maybe too much commentary).
More folk festivals:
---
Yo it's my little bro & sis-in-law's wedding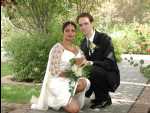 Years after I created this wedding website, it's still one of the most popular destinations on redbeet.com. Here it is, the web site for my little brother & sister-in-law's wedding! I think the pages turned out pretty well, and I created CDs for everyone to view the photos offline too. I don't know why more people don't have web pages for weddings, you know?






About
about kelly
contact
home
What is redbeet?
This is my retro website running on modern cloud infrastructure. It's a homepage that dates back to the day when the Web was still coded with text editors, well-worn keyboards, elbow grease and Unix servers... the guts all neatly hidden from sight thanks to hyperlinks.
All Rights Reserved
All content owned by Kelly Martin, except where noted. © Copyright 1998-2023.